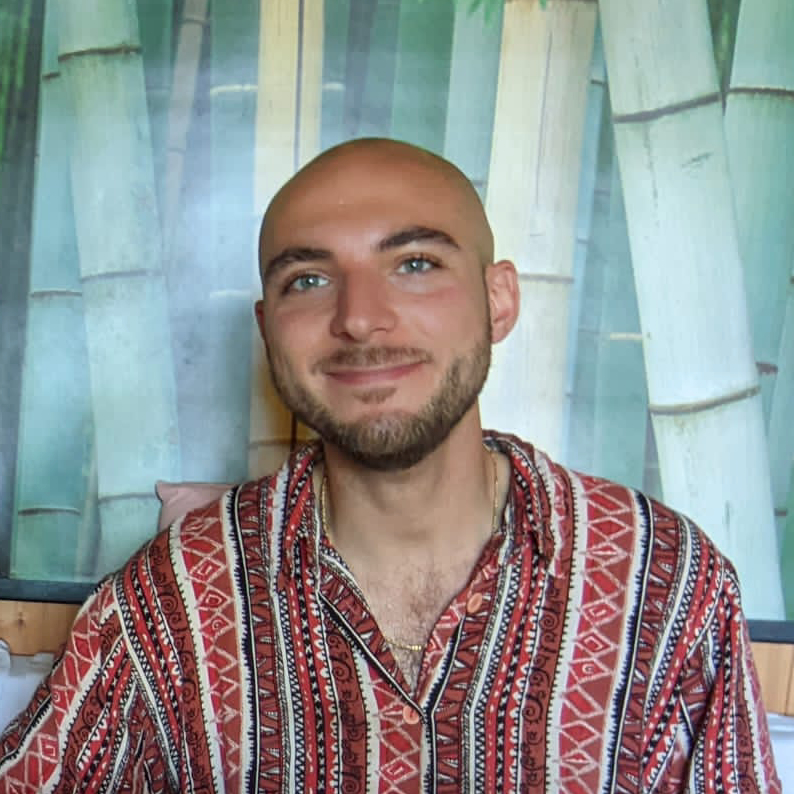 PhD candidate at the Institute for Logic, Language and Computation of the University of Amsterdam, I work in the Dialogue Modelling Group under the supervision of Raquel Fernández and together with many amazing colleagues. My research interests lie in the following areas, which roughly define the boundaries of my projects and publications:
Computational semantics and pragmatics
Computational dialogue modelling
Natural language generation
Language variation and change in communities of speakers
Explainability, interpretability, and fair evaluation of NLP models
What I am most excited about is studying human strategies of communication using computational models of language understanding and generation. This is the main topic of my PhD, which I address with machine learning, information theory, and statistical modelling.
It's-a me, Mario
Born and raised in Italy, I spent three years in Germany as a undergraduate student of Computational Linguistics at the University of Tübingen and then moved to Amsterdam for a Master's degree in Artificial Intelligence. During my Bachelor's studies, I worked both as a teaching and as a research assistant for the Department of General and Computational Linguistics, and I served a five-month internship in the IBM department for social media analytics. As a Master's student, I have collected more teaching and research experience, collaborating with an interdisciplinary set of ILLC scholars and students. I graduated with a thesis on the detection and analysis of lexical semantic change.
News
New preprint on State-of-the-art generalisation research in NLP: A taxonomy and review [PDF]
New paper at EMNLP 2022: Towards Pragmatic Production Strategies for Natural Language Generation. [PDF]
New paper at AACL-IJCNLP 2022 with Arabella Sinclair and Raquel Fernández: Construction Repetition Reduces Information Rate in Dialogue. [PDF]
New interpretability paper with Sam Ryb at *SEM 2022.
New paper at the LChange'22 ACL Workshop with Andrey Kutuzov and Lidia Pivovarova.
New paper at EMNLP-2021 with Arabella Sinclair and Raquel Fernández.
Two new papers at CONLL-2021 with Raquel Fernández, Andrey Kutuzov and Lidia Pivovarova.
Three tasks (with new datasets) accepted for the BIG-bench collaborative benchmark, thanks to an amazing team of students and researchers brought together by the Amsterdam ELLIS unit.
Excited to co-organise the fourth edition of the BlackboxNLP workshop, which will take place on November 11th at EMNLP.
Invited talks
Inria & Loria. 27 October 2022. Nancy, France. [Abstract]
School of Natural and Computing Sciences. University of Aberdeen. 12 October 2022. Scotland, UK. [Abstract]
Advanced Information Retrieval (MSc AI and Informatics). University of Amsterdam. 21 September 2022. [Slides]
Language Technology Group Seminar. Language Technology Group. University of Oslo, Norway. 14 March 2022.
NLPitch. Institute for Logic, Language and Computation. University of Amsterdam, Netherlands. 26 October 2020.
AILC Lectures on Computational Linguistics. Università Tor Vergata. Rome, Italy. 17 June 2021.
Cognitive Machine Learning Lab. Ecole Normale Supérieure. Paris, France. 29 June 2021.
Symposium on Meaning Variation in Social Contexts. Institute for Logic, Language and Computation. Amsterdam, NL. 5 November 2020.
Computational Linguistic Seminar. Institute for Logic, Language and Computation. University of Amsterdam, Netherlands. 5 October 2021.
NLP 1 (MSc AI course). University of Amsterdam, Netherlands. Online. 18 November 2020.
Cognitive Science & Artificial Intelligence PhD Group. Tilburg, Netherlands. 1 May 2020.
Cool Logic Seminar. Amsterdam, Netherlands. 1 February 2019.
My work
Not peer-reviewed
[PDF] Lexical Semantic Change Analysis with Contextualised Word Representations. 2019. Master's thesis.
[PDF] Semi-supervised emotion lexicon expansion with label propagation and specialized word embeddings. 2017. Bachelor's thesis.
Measuring alignment in conversations across topics and linguistic markers.
Evaluating the syntactic competence of RAN language models.
Extraction of event graphs from Kafka's short stories.
Automatic annotation of emotional events and temporal relations.
Response time of German native speakers reacting to different types of foreign mispronunciations.
Sentiment analysis, demographic information extraction, behaviour analysis, and users interests extraction on Italian texts. At IBM Watson Analytics for Social Media.
The only way to predict the future is to invent it.